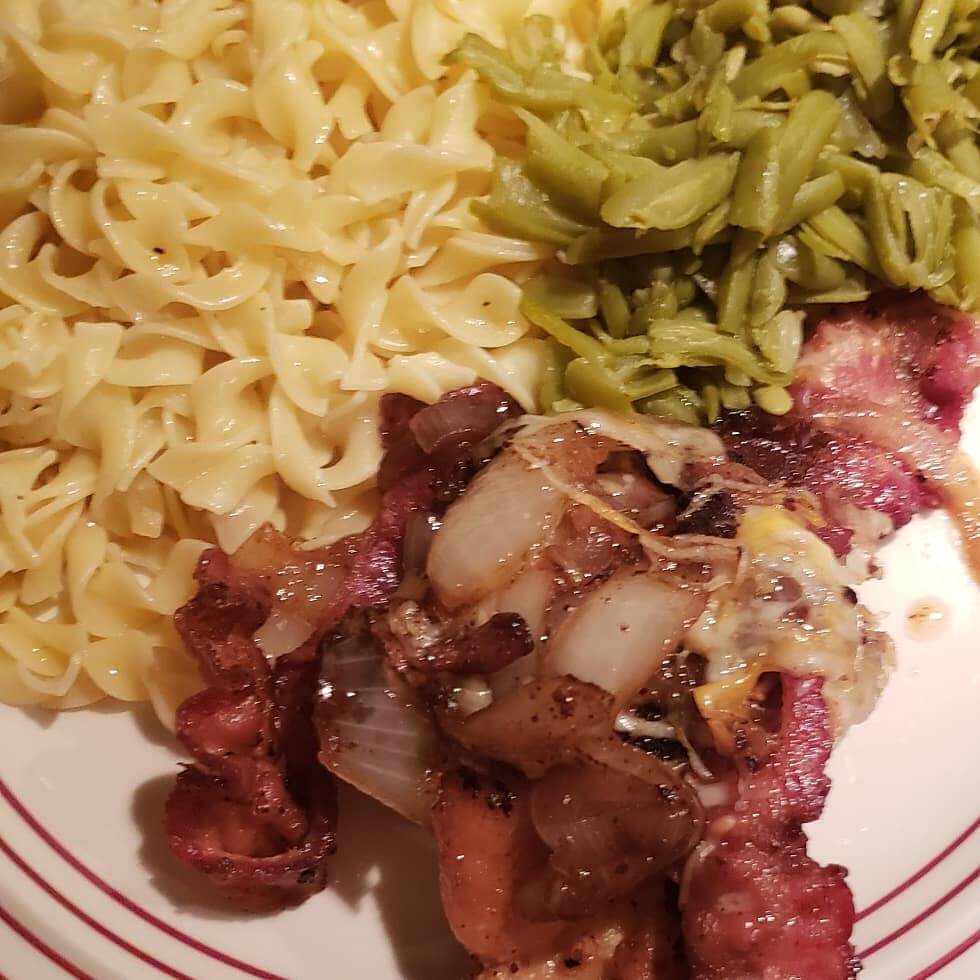 Chicken cacciatore is a classic Italian chicken casserole recipe, containing tomatoes and mushrooms, as well as a selection of fragrant herbs to give it a fresh aroma and mouthwatering taste. Readymade chicken cacciatore recipes from the grocery store are nowhere near as fresh or delicious as this homemade easy chicken cacciatore and it works out more economical to make your own version too. The word "cacciatore" means hunter in Italian. Traditional Italian cacciatore recipes are made with chicken or rabbit, not that chicken is something you "hunt" exactly! But it is still interesting to learn where the word comes from.
This chicken crockpot recipe is versatile. You can cook it slowly in eight hours or on a higher heat for half of that time. Whether you are going out for half the day or out at work for the whole day, this is a great chicken cacciatore recipe for that reason; you can leave it alone and it will cook itself. Slow cooker chicken cacciatore is a simple yet full-flavored dish, which will appeal to the whole family. The flavors are basic and fresh and their flavors go together very nicely, to make a healthy and low fat dinner, which you can serve with noodles, potatoes, pasta, rice, or any other side dishes you fancy.
Cooking in a crockpot, or slow cooker, means the flavors have time to mingle and blend really well and the chicken is so tender that it is literally falling apart. Crockpot recipes turn out just as well as baked recipes and in fact, some have superior results. It is well worth investing in a crockpot because there are thousands of crockpot recipes to choose from. This chicken crockpot recipe uses celery seed for flavor. Celery seed, also called lovage, is the seed of wild celery, most of which is grown in India. It is strong so is usually used sparingly in boneless chicken recipes and other recipes.
Ingredients –
3 lbs boneless chicken pieces
1 large, thinly sliced onion
6 oz tomato paste
1 teaspoon salt
4 oz sliced fresh mushrooms
½ cup water
1 bay leaf
½ teaspoon celery seed
2 cloves minced garlic
2 teaspoons oregano
Preparation:
Place the onions in the bottom of the slow cooker. Add the chicken. Stir the other ingredients together and pour the mixture over the chicken.
Cook on a low heat for 7 to 8 hours or on a high heat for 3 or 4 hours.
Serve this chicken cacciatore recipe with hot, cooked spaghetti or mixed vegetables and a baked potato.