This is a simple, delicious recipe. I added bay scallops and used fresh mushrooms. It was awesome. Thanks to whoever submitted.
Most of the ingredients are canned or jared, not a healthy soup…what would make this soupbetter is too use fresh ingredients.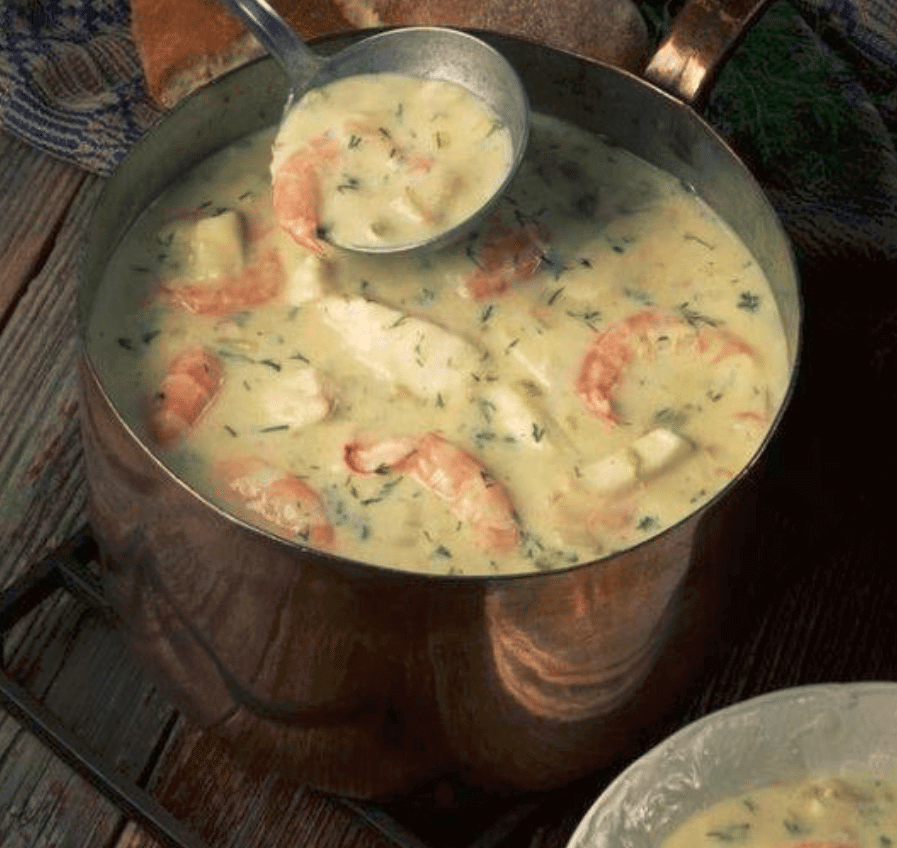 Seafood Bisque recipe is fantastic and easy. We changed shrimp to 2lb, crab to 3 cans lump, chopped the mushrooms, and added additional hot pepper sauce. This dish is a family and neighborhood favorite.
If you're a purist, you know that a true bisque is a seafood soup, but it is often used to describe any creamy soup. The soup is French, but the origin of the word "bisque" it is not clear. It might be derived from Biscay, as in The Bay of Biscay, a gulf which lies off the west coast of Europe, bordering Western France and Northern Spain.
This seafood bisque is made with crab and shrimp, but you may choose to substitute another seafood or add a third, such as lobster, scallops, or firm, flaked fish.
The soup is super easy to prepare and cook, and it's ready in 15 minutes. Serve with freshly baked biscuits or crusty bread. If it's a lunch or main course soup, add a salad.
Ingredients:
3 tablespoons butter
2 tablespoons chopped green onion
2 tablespoons chopped celery
3 tablespoons all-purpose flour
2 1/2 cups milk
1/2 teaspoon freshly ground black pepper
1 tablespoon tomato paste
1 cup heavy whipping cream
8 ounces crab meat
4 to 8 ounces small cooked shrimp or other seafood
2 tablespoon sherry win
Directions:
Melt the butter in a Dutch oven or large saucepan over medium-low heat; add the chopped green onion and celery. Saute, stirring, until tender.
Blend the flour into the butter and vegetables until well incorporated. Continue cooking, stirring, for about 2 minutes.
Warm the milk in another saucepan over medium heat.
Slowly stir in the warmed milk and continue cooking and stirring until thickened.
Add the freshly ground black pepper, tomato paste, and heavy cream.
If desired, puree the soup in a blender or food processor** at this point and then return it to the saucepan.
Stir in the crab, shrimp, and the sherry. Bring to a simmer.
Serve hot.
Tips and Variations
Feel free to add small cooked bay scallops or lobster instead of the shrimp.
Replace the green onions with finely chopped shallots.
If desired, garnish the soup with thinly sliced green onion tops, cilantro, or parsley. Or add a spoonful of sour cream and swirl it.