If you want the unmistakable sweet and spicy taste of General Tso's chicken but do not feel like going to the nearest Chinese restaurant why not try ours? This is one rather versatile dish that you will find at just about any buffet serving Chinese food. Our General Tso's chicken recipe contains inexpensive ingredients and it can be put together quickly for lunch, dinner, or as a filling appetizer.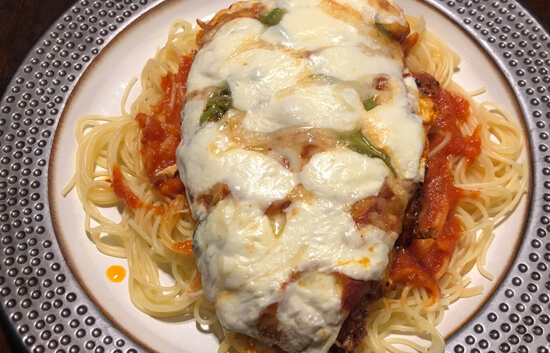 General Tso's chicken is sometimes called Governor Tso's chicken or General Tao's, Tsao's, Gao's or Gau's chicken. The dish was named after General Tso Tsungtang who lived in the 1800s and was said to have a penchant for spicy foods. Although it is not quite clear as to exactly how the chicken dish came to be named after this particular Hunan general, we do know it wasn't created until the 1970s and isn't exactly typical of Hunan style cuisine.
You may be pleasantly surprised to find out just how quickly you can make this amazing General Tso's chicken recipe. Fried chicken is the ideal component to a budget friendly meal and this internationally inspired recipe calls for chicken thighs, which are one of the most inexpensive cuts of the poultry to choose from. Serve this deep fried General Tso's chicken dinner with its perfect blend of sweet and tangy flavors as the main course atop of a bed of tender white rice and a side dish of steamed broccoli.
Ingredients –
4 cups vegetable oil
3 eggs
½ cup plus 2 teaspoons cornstarch
2 pounds boneless, skinless chicken thighs, cut into bite sized pieces
1 ½ cups white sugar
¼ cup distilled white vinegar
¼ cup rice vinegar
¼ cup dry sherry
2 ½ tablespoons soy sauce
2 teaspoons garlic, minced
2 tablespoons vegetable oil
12 dried whole red chilies
1 tablespoon fresh ginger, minced
Preparation:
Use a deep fryer to heat the vegetable oil to 375 degrees Fahrenheit or use a wok or a large, deep skillet.
Beat the eggs until smooth then add in all of the cornstarch and continue mixing until no lumps remain.
Coat the pieces of chicken in the batter then carefully drop into the oil one piece at a time. Cook for about 3 minutes or until the chicken floats on the oil. Drain the chicken on a plate lined with paper towels.
In a saucepan, combine the sugar, vinegars, sherry, soy sauce, and minced garlic and bring to a boil over medium heat. Stir the mixture constantly for about 3 minutes or until the sugar dissolves and the sauce begins to thicken to the consistency of pancake syrup. Remove the mixture from direct heat but keep it warm.
Heat the 2 tablespoons of vegetable oil in a wok or a large skillet over medium heat then stir in the dried chilies along with the ginger. Cook the mixture briefly for about 30 seconds or until the ginger browns.
Add the ginger and chilies to the sauce and stir well.
Add the pieces of fried chicken back into the wok or skillet and cook until dark golden brown then pour the sauce on top. Toss the chicken to coat each piece well and stir cooking over low heat until the sauce thickens.
Serve the General Tso's chicken alone or on a bed of steamed rice or broccoli.