Stuffed chicken breasts may seem a bit intimidating for some, but once you try our Fried Stuffed Chicken Breasts with Pancetta, you will see how easy they really are. You can stuff the chicken ahead of time and keep them in the fridge until you are ready to cook to make it even simpler. This dish will quickly become one of your main recipes that you know you can fall back on when your schedule is busy.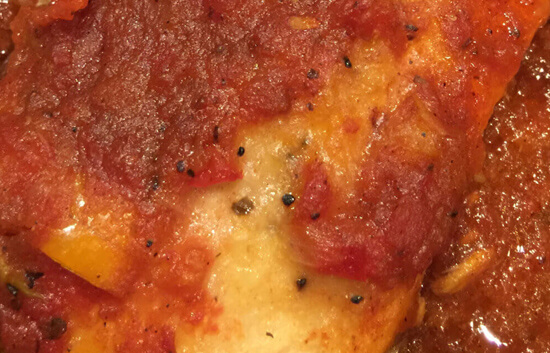 All it really takes is a quick slice, stuffing the pocket, and rolling the whole thing in breadcrumbs. Fry it up and you are ready to eat in no time. You can vary the contents of the stuffing if you wish for variety. Try leftover roasted vegetables, stuffing mix, or cheese. Serve your chicken with a rice dish, pasta, or potatoes. A side of fresh vegetables or salad also complements this dish well.
Stuffing chicken is a great way to get your kids to eat their vegetables. Anything you put in the chicken is part of the chicken in their eyes, so you may get them to eat vegetables they swore they would never touch. The chicken infuses the vegetable with its flavor, so your child may not even notice they ate vegetables until it is too late. Chicken is a very healthy source of protein. It contains little fat, is easily digestible, and is reasonably priced. Who does not like fried chicken breast? Serve this dish and enjoy watching everyone clean their plates and ask for more.
Ingredients –
12 chicken breasts, flattened
Salt
Black pepper
48 baby spinach leaves
12 slices pancetta
⅓ cup butter, melted
3 Tablespoons oil
Seasoned breadcrumbs
Preparation:
Season the chicken breasts with salt and pepper. Cut a slice in the chicken breast with a small opening. Move the knife around inside the chicken breast to make as large a pocket as possible. Stuff each opening with spinach and pancetta.
Pour breadcrumbs on a deep plate or pan. Brush the chicken with the melted butter and roll them in the breadcrumbs, making an even coating. If you are not cooking immediately, wrap the chicken in plastic wrap and store in the refrigerator until needed.
Heat up the leftover melted butter and oil in a skillet. Fry the chicken on each side until brown and cooked through. Place the cooked chicken on a plate with paper towels to soak up any excess oil. Serve hot.