Pico de gallo, how I love you so much. Pico de gallo, how I crave you so much. Pico de gallo, marry me?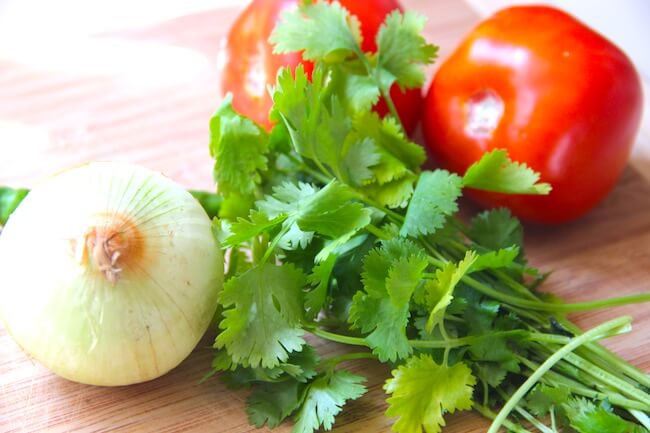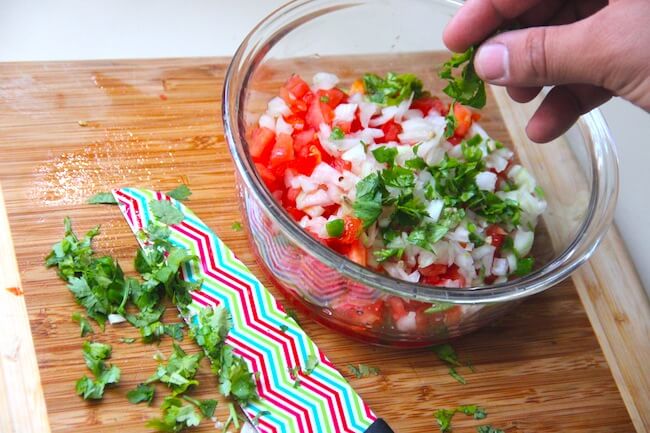 If you've never had pico de gallo, your chip eating life is about to be changed. Forever. And if you have an abundance of 'end of summer' tomatoes like I do, then I think pico is probably the best thing for you to make.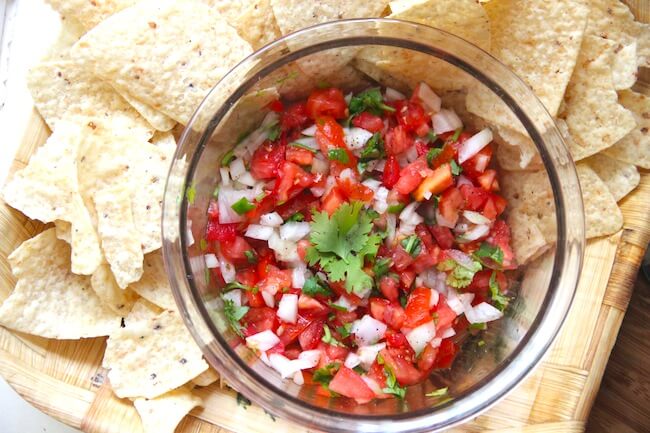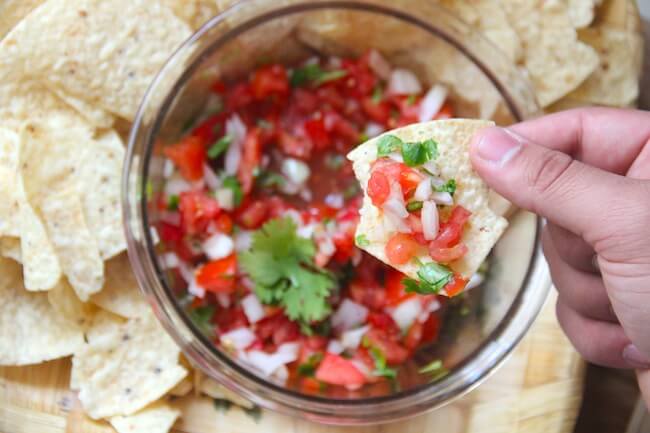 Plus hey! Its like, thee perfect game day snack to make of all game day snacks ever to be in existence, so make a big ol' bowl and serve it with some chips. The tortilla chip gods will thank you.
So will your tummy.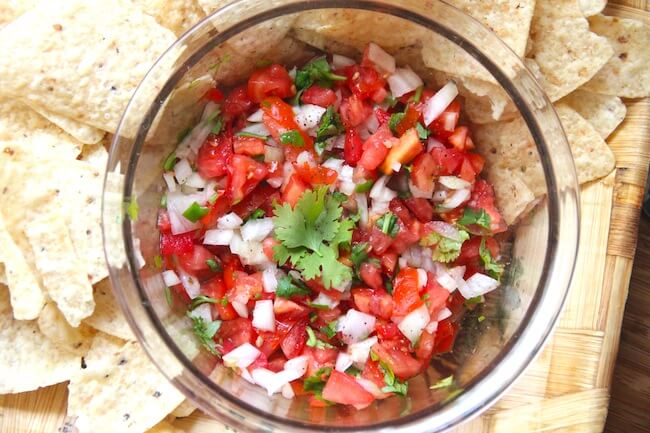 INGREDIENTS
3 roma tomatoes, diced
1/2 large onion, diced
1 jalapeno pepper, seeded and diced
1 lime
1/4 cup chopped cilantro
salt + pepper to taste
INSTRUCTIONS
dice up your tomatoes and onion to be equal in size. remove ribs and seeds from jalapeno, then dice into small pieces. reserve some of the seeds if you like some extra heat. Add chopped vegetables and juice from 1 lime to a bowl. toss to combined, and taste for needed salt + pepper. mix in your chopped cilantro and serve with some chips on the side!
pico de gall is best used the same day.