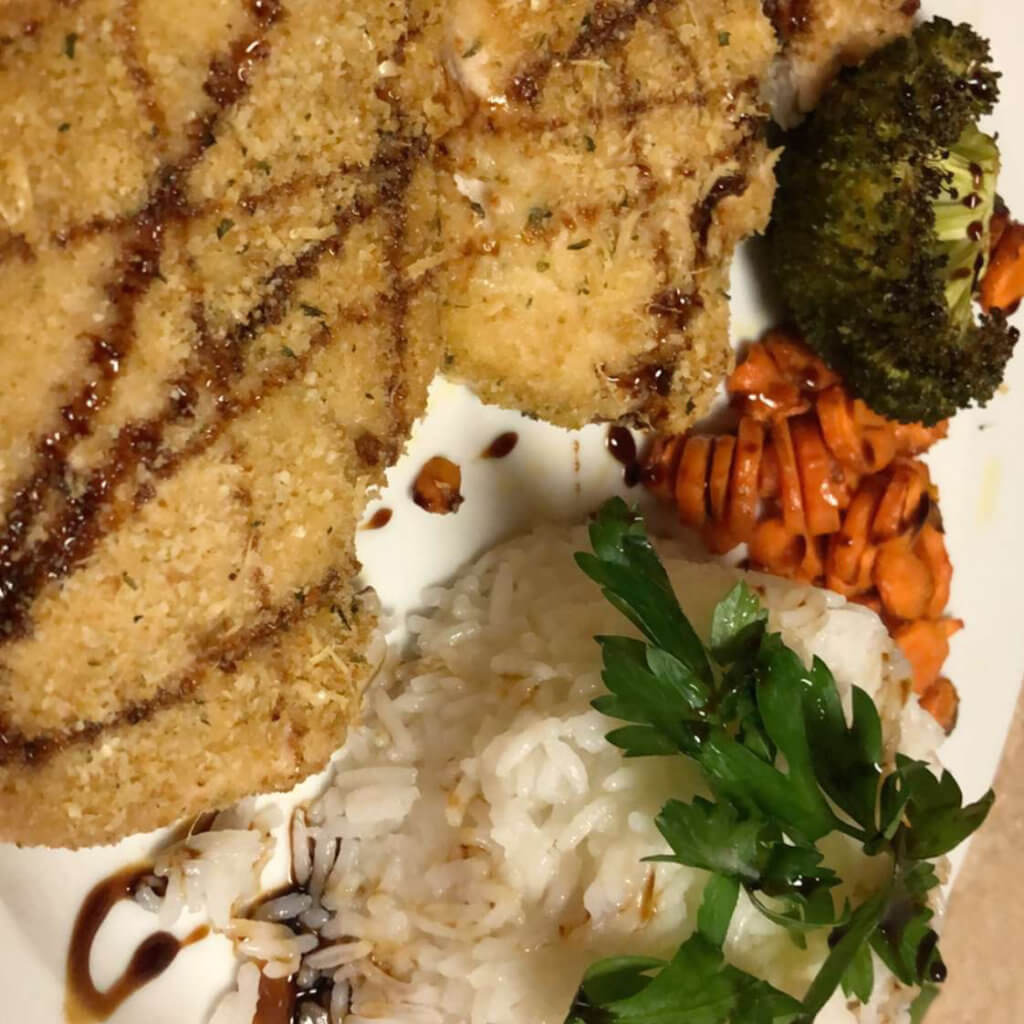 This Asian chicken with shanghai noodles recipe combines the great taste of chicken with Chinese vegetables and hoisin sauce. Hoisin sauce is a thick reddish brown sauce used in many Chinese recipes. It is made from flour, sugar, water, soybeans, garlic, and spices including chili. Hoisin sauce is sometimes called suckling pig sauce or Chinese barbecue sauce. In Vietnam, it is known as black sauce. You could describe hoisin sauce as being sweet and spicy, similar to several other Chinese sauces. It is not that different in flavor from oyster sauce really and you can use that if you cannot find hoisin sauce in the grocery store.
For a more authentic Asian style, you can use thick egg noodles instead of fettuccine in this Asian chicken with Shanghai noodles recipe. Thick udon noodles would be nice too and you can use the ones that you just add to the wok for a couple of minutes, to save time on cooking them and to minimize the washing up. You can use whichever vegetables you like in this Chinese recipe but bamboo shoots, water chestnuts, carrots, and Chinese cabbage go especially well. Pak choy would also be good, as would bean sprouts and mushrooms.
This delicious Shanghai chicken and noodles recipe only has a few ingredients but it is good for showing you how easy international recipes like Asian chicken recipes are to make. You just need to stir fry the chicken and vegetables and add the sauce and noodles, making this an ideal dish for novice cooks or anybody in a rush who does not want to make anything fussy.
Ingredients –
1 lb chicken breast, boneless and skinless
1 cup sliced fresh mushrooms
8 oz uncooked fettuccine
¼ cup hoi sin sauce
1 lb vegetables for stir frying
Cooking spray
Preparation:
Cut the chicken in to ¼ inch strips.
Cook the fettuccine, following the instructions on the package.
Spray a wok with cooking spray, and then heat it over a medium high heat.
Add the chicken and stir fry it for 3 minutes or until it is white all the way through.
Add the mushrooms and stir fry vegetables and cook for 3 minutes.
Stir in the hoi sin sauce, heating everything through and stirring all the time.
Boil the shanghai chicken recipe for one minute, then add the pasta and toss well.