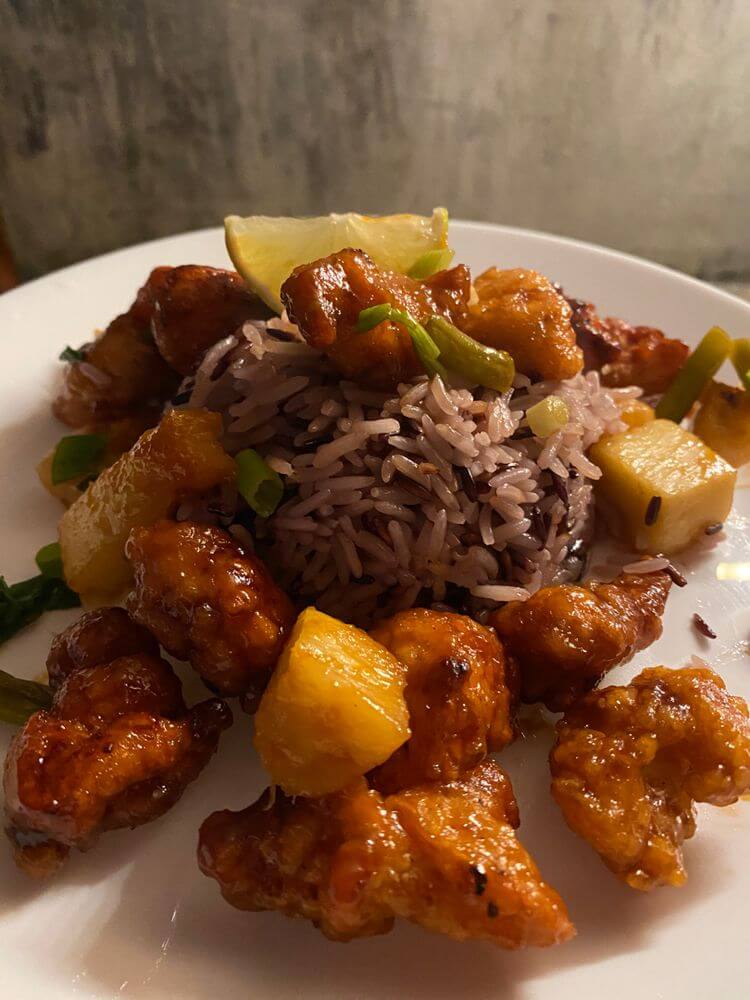 Unlike many sweet and sour dishes you get in the west where the mix is to sweet this is the original Canton recipe. This Chinese dish goes perfect along side any rice dish. I like to use a mixture of green and yellow bell peppers when making this dish.
ingredients:
4 chicken breast, boneless and skinless
1/4 teaspoon salt
1/2 teaspoon ground Szechuan peppercorn
1 tablespoon Chinese rice vinegar
1/4 cup flour
1 egg, beaten
sunflower oil, for frying
Sauce:
1 teaspoon sunflower oil
1 garlic clove, finely chopped
1 scallion, sliced
1 teaspoon red pepper flakes
1 tablespoon soy sauce
2 tablespoons brown sugar
2 tablespoons rice vinegar
1 tablespoon tomato paste
1/2 cup water
instructions:
Cut chicken into bite sized cubes and place in a shallow dish. Add salt, peppercorns and 1 tablespoon rice vinegar. Marinate for at least 20 minutes.
In a 9-inch skillet on medium heat add oil to fry chicken pieces. Pour half of flour into chicken and dust well. Add egg coating chicken then dust with remaining flour. Careful place chicken into oil frying into golden and chicken is no longer pink. Remove from oil and place on a paper towel to drain.
To make the sauce heat the oil in a clean saute pan. Add garlic, scallion and peppers. Stir-fry for 30 seconds the add soy sauce, sugar, rice vinegar, tomato paste and water. Bring to a boil then add chicken pieces. Heat through and stir to mix.