Tugging rare Melrose apples from the rickety arms of orchards in Ohio has given way to gingerly laying a bag of golden crisps, which someone else picked, onto a conveyer belt. But the end result is the same: spreadable autumn, also known as apple butter.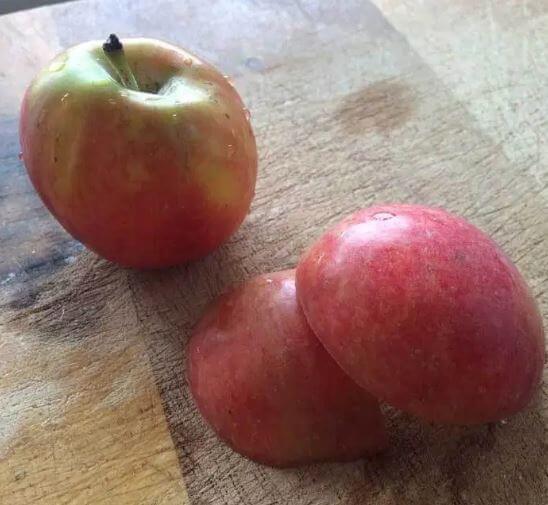 These nectarous little fruits hold their own as they break down into a sensuous spread without added sugars or even apple juice. It's the perfect topping for toast or muffins.

Apple butter is another one of those fall staples that I thought I might never taste again, since my intake sugar has to be closely monitored.
Thankfully I've moved into the modern camp of Candida dieters who believe that after an initial break from sugar, and once your candida levels have normalized a bit, small amounts of natural sugar can be re-introduced.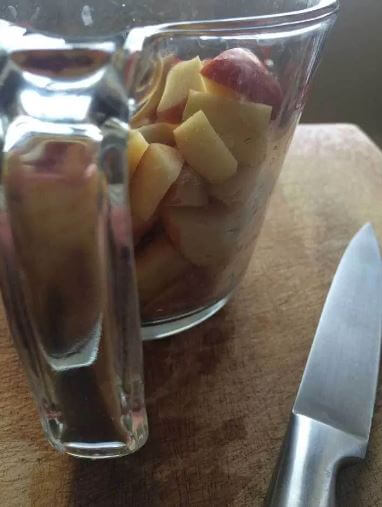 Thank tha lawd.
Raw apples offer great health benefits such as better neurological health, reducing cholesterol, diabetes and breast cancer risks.
Cooked apples actually retain most of these nutritional benefits, and cooking them also has added perks, like making them easier to digest. That's always a plus, particularly for us sensitive-gut folks.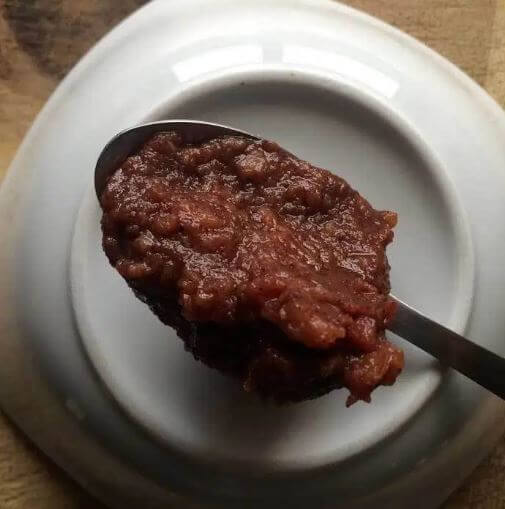 While some apple butter recipes call for peeled apples, I left the skin on because that's where most of the fiber is. Once the flesh has broken down and you mash it up with spices, you'll never even notice the skin. If you want chunks and flecks in there, just don't mash as much.
Practically every recipe I've come across called for either sugar or apple juice, which, is a concentrated sugary liquid. You don't need it. Trust me.
A little water, a few spices and a few hours passively of waiting for the slow cooker to do its thing and you're deep in the apple butter game. No foggy head or glycemix index spikes to be had.
Even with natural sugars, it's very important that you carefully measure how much you're taking in, though. It's easy to take just a few more scoops or bites than you really need, and nothing takes the joy of out having a treat like suffering for it later.
Just keep it steady, enjoy it in small amounts, and smoothly sail from one day to the next, healing and enjoying yourself along the way.
What recipes mean autumn to you?
Have you found ways to enjoy some of your traditional favorites in a healthier way?
Print Recipe
Sugar-Free Apple Butter
A set-it-and-forget-it apple butter recipe with no added sugar; not even apple juice! Just pure raw apples slowly cooked down and accented with autumn spices.
Ingredients
2

cups

crisp apples chopped well

I used crimson gold. Fuji would also work

1

tsp

apple pie spice

¼

tsp

nutmeg

1

tsp

cinnamon

¼

tsp

alcohol-free vanilla extract

¾

Cup

water
Instructions
All all ingredients to slow cooker/crock pot.

Turn heat onto low and let cook for 4 to 5 hours, stirring every hour or so.

Mash with a potato masher and let cool before storing in a glass jar.

Keeps in the fridge for about a week or in the freezer for a few months.